Welcome to Ferrone & Associates CPAs!
We are here to help you with all of your tax needs.
---
Ferrone & Associates CPAs!
Hi, my name is Richard Ferrone, and I'm the president of Ferrone & Associates, a Certified Public Accounting firm.
Designed for modern day business owners who are always connected and always on the move. Ferrone & Associates uses cutting edge cloud and mobile accounting technology in order to make your tax and accounting as easy and convenient as possible.
More information about our firm:
Ferrone & Associates, CPAs was established in 1992. Our client base consists primarily of small to mid-sized companies in several service industries.
We also have a diverse clientele of individuals for whom we plan and prepare income tax and estate tax returns.
Our estate administration and planning involves the transfer of assets to the rightful heirs and is one of the key components of the wealth management services.
We've developed a Tax Problems Resolution program to assist taxpayers who are having difficulty with the IRS or state tax agencies. We can releive you of the burden of having to deal with demanding tax authorities and get your troublesome tax problems resolved.
Most of our clientele is located in Salt Lake City and in several western states. We are able to serve our clients both in and out of state through our use of the latest communications and security technology.
For questions, contact us at RFerroneCPA.com or at 801 685.7600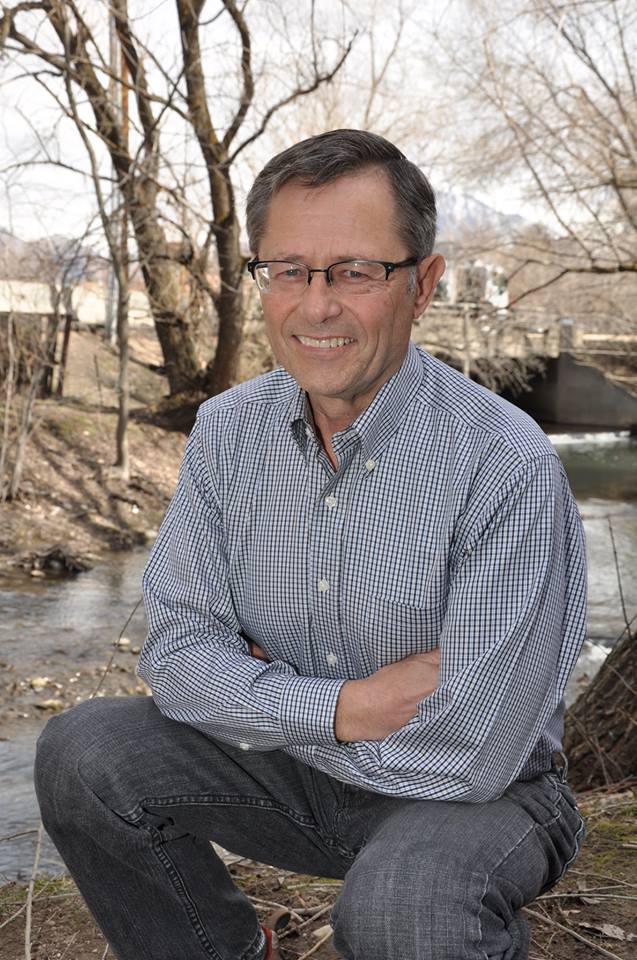 Richard Ferrone | CPA
Richard Ferrone has been a CPA for 25 years and has served a variety of clients in the areas of tax, accounting, and CFO services. His specialized tax expertise for small to mid sized businesses is with pass-through-entites, a special business structure that is used to reduce the effects of double taxation. Richard is a Certified Public Accountant who received his BA in Accounting from the University of Utah and studied in the University of Utah Masters of Professional Accountancy (M.PR.A) program with an emphasis on business as well as estate & trust taxes.
Richard Ferrone was born and raised in Cleveland, Ohio and is a life-long Cleveland Indians fan. He is happily married to his wife and soulmate Joyce and they have two children Nick and Theresa. Some of his hobbies include sculling (rowing) and playing the accordion.
Email Richard
---
A great teacher

We thoroughly enjoyed our meeting with you last week, we discussed a lot of particulars that had been confusing & unclear. You are a great teacher because Reed and I came out of your office feeling excited...

Find Out More!

Genuinely cares

Very friendly and attentive, quick to respond to calls and or inquiries. I feel like I am dealing with an accountant/advisor that genuinely cares about my business...

Find Out More!
---
Tell Me More
Dear Friend,
I hope you'll forgive me for being blunt.
The times we're currently facing require a little straight talk.
Here's a certain truth: the State and Federal Government would love to have more of your hard-earned money in their accounts. Sure, even though it's painful, none of us begrudge paying our legal and fair share of taxes. But the problem is that regular taxpayers, like you, are missing out on legal and safe deductions, to the tune of hundreds of millions of dollars in unclaimed refunds every year!
As a tax professional, it truly breaks my heart, knowing that just a few thousand, or even a few hundred bucks for us "regular guys" could make a world of difference–and they are just sitting there, unclaimed! And with the economy we're facing now…it's essential that the "right" professional handles your taxes and other financial matters.
You see, all tax professionals are not the same. From the "discount" chains to classic accounting firms, most fly through tax season in a disorganized mess– bleary-eyed and surviving on caffeine. It's no wonder that they treat you like a number and lapse into excuses and tax-talk.
Feel free to poke around our site and discover why I've been called "The Most Trusted Tax Professional in the Salt Lake City, UT Area."
Talk again soon,
Richard Ferrone, CPA
What We Do
Tax Services
Small Business
Tax Problem Resolution
Individuals
Additional Services
---
PPS–Already ready to come in?
I don't blame you…many folks are fed up with the other options out there.
Our schedule is very full
…but if you call us at
(801) 685-7600
or
Email Us
, we'll give you two options for coming in right away! We will NOT make dealing with a tax professional as painful as it's been in the past!
---